Move your Business into Azure
Digital transformation is a driving force in business. No matter the industry, organisations continue to accelerate digital initiatives to advance their business and gain a competitive edge. That focus is more important than ever today as the world begins to move beyond the global pandemic into a new post-Covid reality.
The cloud has been vital in helping organisations adapt to changes in the business landscape and evolving customer demands. While early digitization strategies focused on understanding where and how the cloud could benefit the business, those views have shifted and become more encompassing. Organisations today see cloud as a critical part of their overall technology portfolio, whether that means a hybrid environment or going "all in" on the cloud.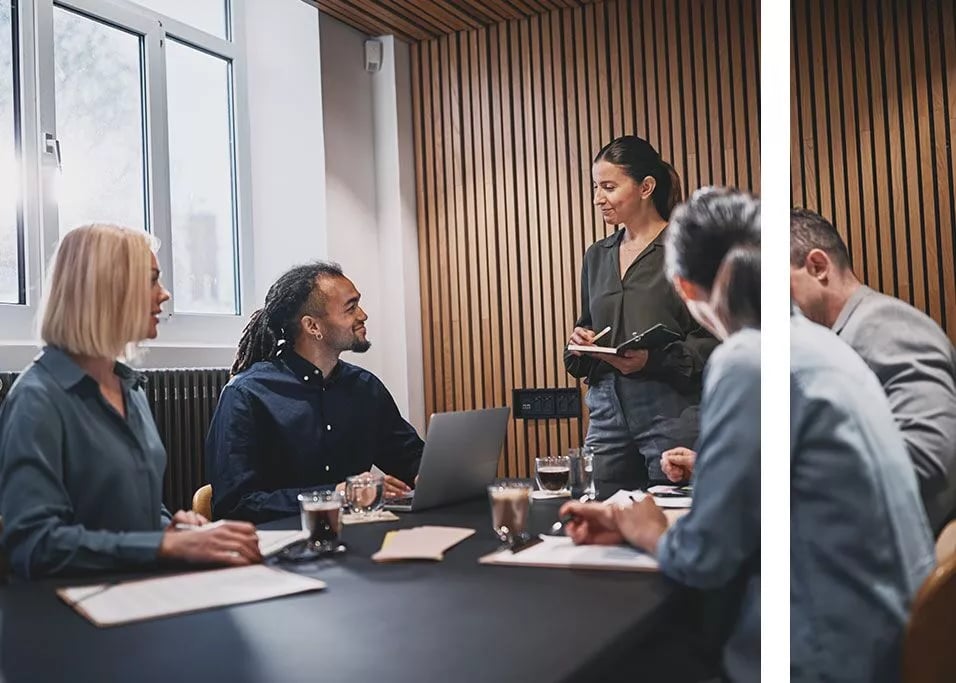 A Holistic Approach to Managed Cloud Platform Efficiency
Well-oiled managed cloud platforms enable organisations to enjoy leaner operational resourcing without losing sight of key business objectives or compromising on service delivery or security.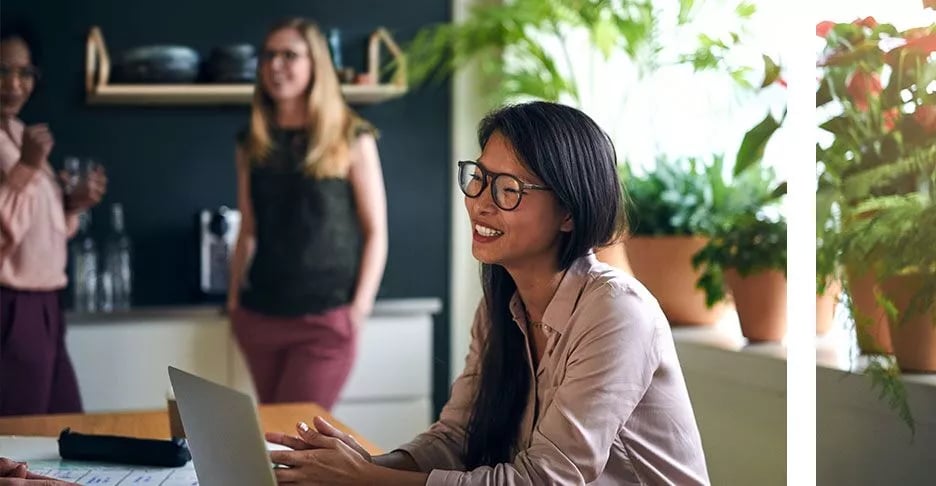 The Benefits of Moving to Azure
The inherent properties of cloud, including elasticity, high availability, security, scalability, and more, open a multitude of benefits for organisations. These benefits offer you ways to create significant business advantages while accelerating digital transformation initiatives.
Customers that adopt Microsoft Azure can improve:
Security
Time to market
Business insights
Scalability
Resiliency
Cloud at your pace
Modernisation
Sustainability
Costs
Value of cloud migrations and modernisation
Making progress on your digital goals with Microsoft Azure starts with a migration and modernisation journey. The two initiatives are closely related yet bring different advantages for you to consider.
Migrations involve moving applications, infrastructure, and data from your private, on premises datacentre to the public or hybrid cloud. Migrations give you the foundation for an elastic, scalable, and secure infrastructure.

A cloud migration will help you start to realize several important benefits. For example, your organisation may experience lower IT costs by rightsizing capacity, so you are only spending on the compute and storage resources that you use. When you need greater capacity, you can easily scale up usage, giving you a more flexible approach. You will also be able to strengthen your overall security posture through Azure's comprehensive security controls, and benefit from Microsoft's $1 billion annual investment in securing its cloud environments.

Modernisation initiatives, on the other hand, involve updating existing or legacy applications to incorporate newer computing approaches, such as modern application frameworks or cloud-native technologies. Modernisation allows you to innovate existing applications to provide better user experiences, greater business agility, and cost efficiencies. By adopting modern frameworks and technologies, you enable greater developer velocity, making it easier for your people to create, test, and launch new innovations.

Often, modernisation projects build on migration to the cloud. For example, moving data to the cloud opens the door to gaining more value from the integration across your data and applications. Once your data is in the cloud, you can extend your cloud infrastructure foundation to apply more advanced analytics, or even integrate AI/ML approaches to glean richer and predictive insights from your data estate.
Turn your data into a strategic asset
When your data is in the cloud, you have the opportunity to turn it into one of your most strategic assets. Studies have shown that organisations that embrace the value of data fare better in adjusting to rapid market changes: they are able to be more agile, anticipate and predict change, and pivot as needed to better serve customers.
Yet for many organisations, extracting more value from data has not been easy. The volume, variety, and velocity of data are all accelerating, making it challenging to get a holistic view of data estates. That complexity makes it difficult to answer fundamental questions, like:
What data do I have? Is it trustworthy?





Are we managing all this data in a compliant way?





Are people getting the data they need to make the right decisions?





Are they getting this data fast enough?
A cloud-based approach to data can help you answer these questions by unifying and connecting all your data assets. You will be able to scale and accelerate your approach to data so that you can harness and analyze a constant stream of data, applying analytics and AI to glean rich insights and drive better decisions.

In essence, you will create a positive digital feedback loop where you'll be able to drive greater transformation to improve customer experiences, transform products and services based on signals from users, empower employees to be more productive, and more.