Complexity Needn't be a Rite of Passage to the Cloud
Moving into the cloud can be complex and frustrating or simplified, strategic, and exciting. For many organisations, the former is often experienced. A lack of clarity on short-, mid-, and long-term business goals and little understanding of how to realise them through cloud technology causes stagnation, and worse yet, a string of poor decisions that carry more risk and cost.
Planning is Required
For stakeholders with dreams of the cloud, a poorly defined business case fails to highlight key factors. Migration to the cloud involves more than picking a vendor. You must account for legal and regulatory requirements, security, how to transition from your existing infrastructure and what that means for operations, the cost of winding down or continuing to run your current network, and much more.
Failure to account for these and other critical factors can be damaging to your technology ecosystem, slowing transition to the cloud, and threatening your organisation's livelihood.

A Holistic Approach to Managed Cloud Platform Efficiency
Well-oiled managed cloud platforms enable organisations to enjoy leaner operational resourcing without losing sight of key business objectives or compromising on service delivery or security.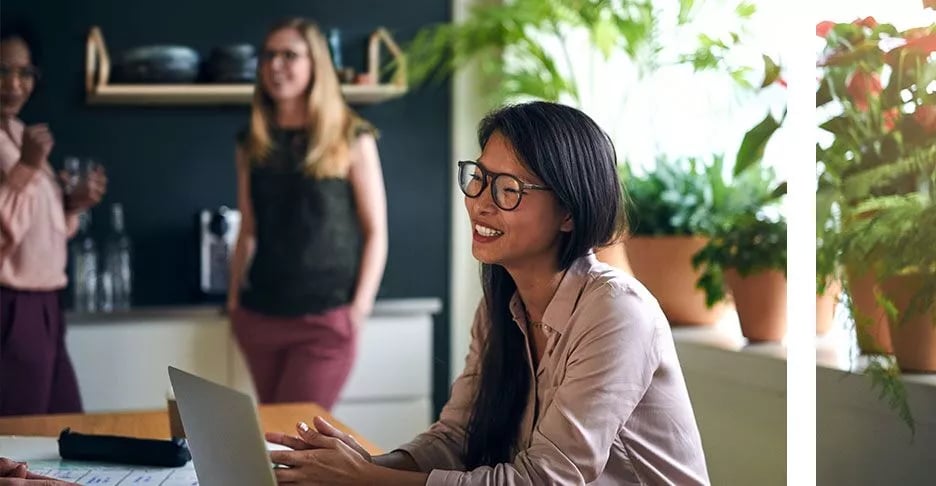 A Complete & Effective Digital Business Case
Through many engagements with major public and private sector organisations, we have found that designing a viable digital business case for the cloud is best achieved in a six-part phased approach. Through in-depth scrutiny, we're able to:
Pinpoint capacity drivers
Establish change agility and the need and ability to scale up
Remove the stickiness and reliance of outsourcing providers, offering the potential to create an in-house team
Modernise infrastructure rapidly to realise cloud benefit fast
Facilitate and support digitisation and lower carbon footprint
Integrate acquisitions, leveraging shared resources shedding waste
Help your organisation realise cost-saving targets
Build Your Digital Business Case with Us
Innovate has the talent and expertise required to build sound and effective digital business cases. Our team of senior technology, service finance, and commercial cloud practitioners have been the brains behind the development of hybrid and public digital business cases for the public and private sectors.
We're ready to design a thorough digital business case, by:
Identifying your unique business drivers
Establishing wider benefits your organisation can capitalise on
Assess delivery options available
Build a realistic transformation roadmap and supporting organisation and governance frameworks
Build a financial model with options for financial treatment of investments and spend
Define operating framework to be implemented
Build a financial case
As cloud migration specialists, the scope of our services doesn't end upon business case delivery. We have an experienced and specialist team ready to help you realise your cloud migration. Having served as the go-to partner for the public and private sector, including well-known financial institutions, we're able to create and implement a cloud business case for your unique requirements.

A State-of-the-Art Operations Centre
We operate out of a state-of-the-art, UK-based infrastructure operations centre and our team comprises qualified security and delivery managers, architects, and engineers with government clearance.
24×7 Service Desk with Engineering Support.

UK based Infrastructure Operations Centre, with real time.

Monitoring and proactive support capability.

Accredited professional services team, complemented by 'smart hands' on-site technicians.

Infrastructure as Code' configured network platforms, to reduce time to change and providing self-healing capabilities.

ISO27001 accredited.
ITIL aligned.

Comprehensive suite of service, operations and security management tools for Service Management, Incidents, Change, Event and Performance Monitoring and Alerting, Asset and Releases.

Proactive monitoring through automation and shift left approach enabling first time resolution.

Named Service Manager, service reviews and service reporting.

Access to real-time dashboards and reports.